Halloween Bunting and Decorating Ideas for Parties and Events!
Decorating for Halloween this year? Look no further than our gorgeous Spooky Pumpkin Halloween Bunting. It's made from 100% pure cotton, has bright orange and black alternating pennants and a scary Jack O'Lantern appliqued to each orange triangle. Exquisitely detailed, beautifully made and reusable year after year it's the only choice for decorating your home for Halloween.
It provides the perfect back drop for kids parties and can be hung from ceilings, across doorways and over party food tables to give your home a spooky Halloween feel!
The attention to detail is amazing! Take a look at the intricate stitching on the pumpkin. Bright orange thread makes the black pumpkins really pop from the orange flags. And the little black stars finish the look perfectly!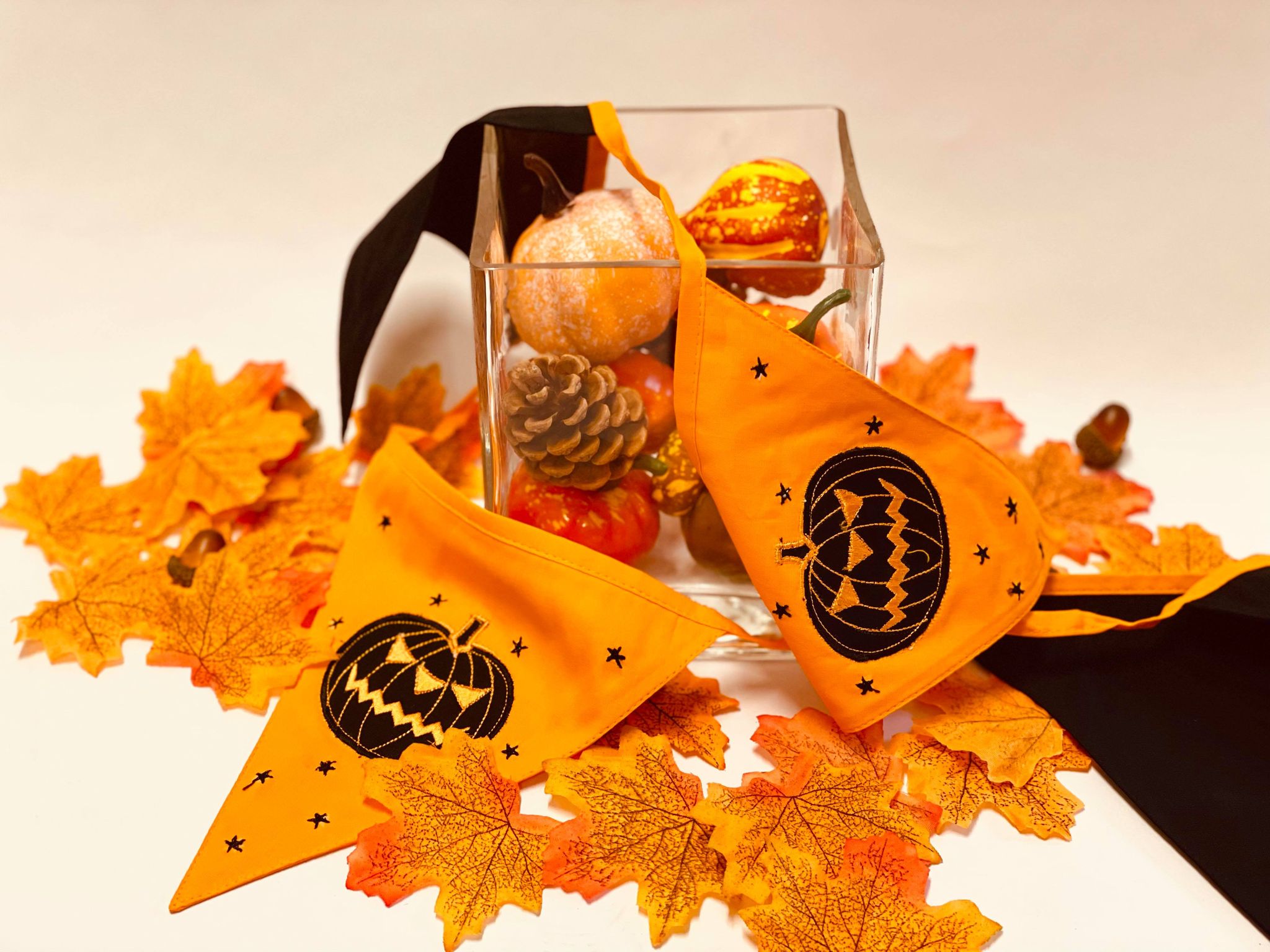 Every flag is double-sided (two pieces of fabric sewn together), fully hemmed and beautifully finished by hand - and because it's cotton it will last for years of Halloweens to come! Combine with some miniature pumpkins and autumn leaves and pine cones for an alternative decor or add skulls and creepy crawlies if you want to add an extra ghoulish effect.