Top Stocking Fillers Ideas for Christmas 2020
With Christmas just round the corner we are taking a look at a list of our Best Buy stocking Fillers! Bunting is the ideal gift this year. Whether you are looking to brighten up an indoor play space, or need a gift for the friend that has everything bunting is the gift that keeps on giving!
1. Rockets and Aliens Bunting
At the top of the list is our Rockets and Aliens Bunting, one small step for your stocking, one giant leap towards a towards a fun, quirky rocket filled bedroom or space themed party. Each 5 meter length of dark blue bunting is filled with rockets, planets, moons and alien spaceships floating among far-away stars. It almost feels like you're in outer space. Perfect present to buy for budding astronauts of all ages!
Price: £13.50
Size: 5 meters
Rating: 5 Stars
Top Review: 'Perfect for my sons room. Fantastic quality. Wonderful company'
2. Multi Coloured Rainbow Bunting
Up next on our list is our all-time best-selling cotton bunting design. Buy our Multi-coloured Bunting to add a splash of colour to even the dullest of stockings. It's a bright, vibrant and fabulously up lifting bunting. With its colourful pennants, this stunning fabric bunting is perfect for a party, barbecue, outside space - in fact anywhere that you want to liven up! It's been chosen as the bunting for countless TV shows, movies and adverts so you will be in good company, and continues to be a favourite bunting among interior designers and stylists across the UK. Who won't love finding this in their stocking!
Price: £12 per 5 meters
Size: Available in 5, 10 and 25 meters
Rating: 4.9 Stars
Top Review: 'Excellent product, great quality, a fab addition to our party, will use for many years to come at other celebrations.'
BUY MULTI-COLOURED BUNTING HERE
3. Nautical Bunting
After the 2020 summer was cancelled and many of us struggled to spend as much time at the seaside as we normally would have we are predicting that in 2021 a length of Nautical Bunting is going to be a must have for any beach loving family. If you can't wait for summer to display this fantastic design then it works perfectly as the finishing touches to any ship or beach themed space! Each flag is a mini work-of-art in its own right, beautifully finished by hand so it will look great and won't fray. Why not treat yourself and buy nautical bunting to hang at your next party or barbecue to give a real seaside flavour!
Price: £15.60 per 5 meters
Size: Available in 5 and 10 meters
Rating: 5 stars
Top Review: 'Very pleased with my nautical bunting. Its eye-catching and beautifully made. Thank you.'
BUY NAUTICAL THEMED BUNTING HERE
4. Union Jack Bunting
At number 4 we have a classic design that is a must have if you are looking to bring a royal feel to your stockings this year! This is the first choice UJ Bunting to buy when you need a high quality, double-sided bunting - ideal for virtually any setting. This bunting appears frequently in movies and TV and has been extensively used for Royal and heritage events. It's vibrant cotton print is a world away from the disposable bunting of today! Get ahead of the Royal Jubilee celebrations in 2022 and pop this gorgeous Union Jack Cotton Bunting in someones stocking this year!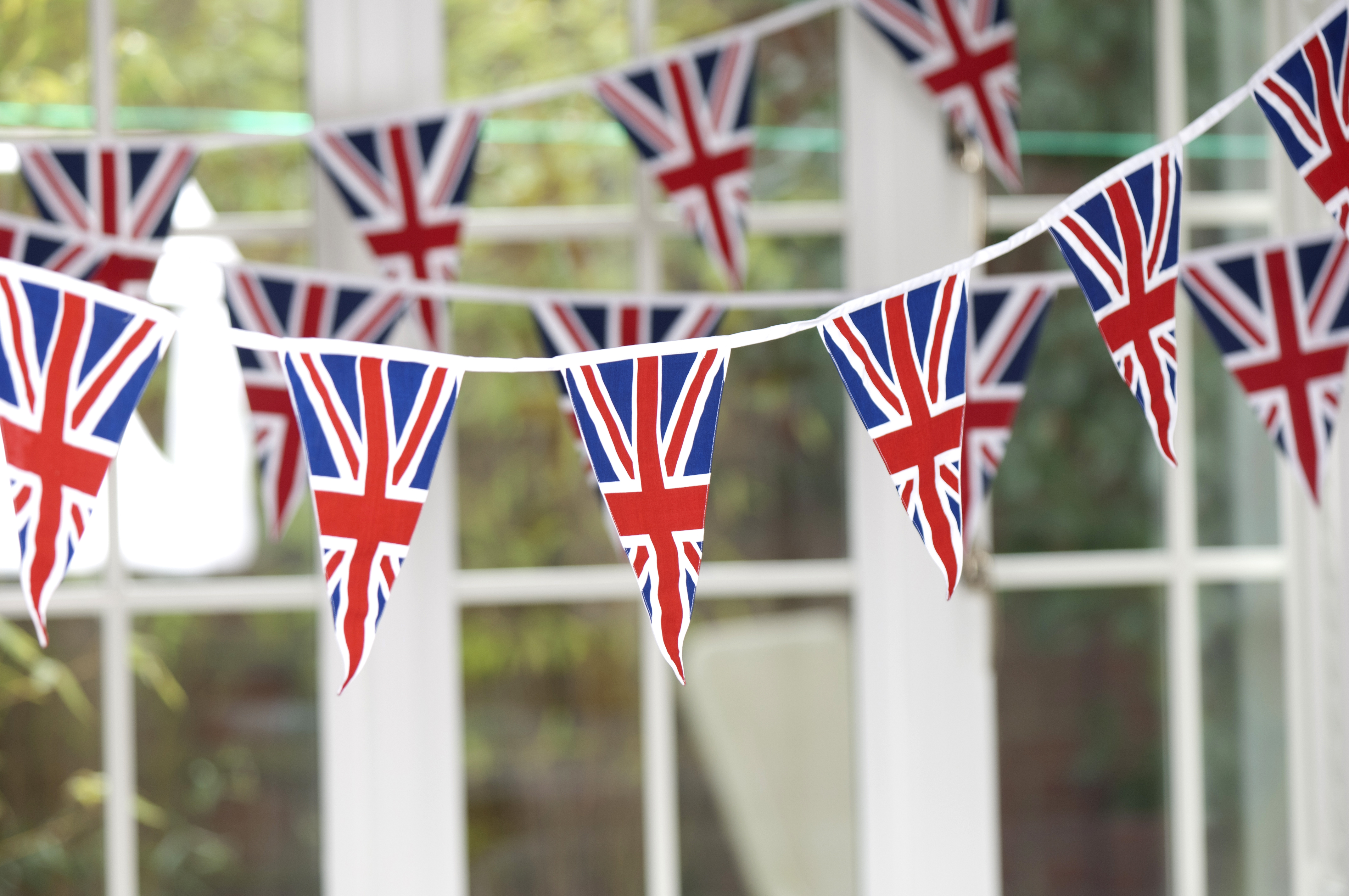 Price: £12 per 5 meters
Size: Available in 5, 10 and 25 meters
Rating: 5 star
Top Review: 'Five stars!'
5. Pirate 'Jolly Roger" Bunting
The final product on our Stocking Filler 2020 list is the fearsome Pirate 'Jolly Roger' Bunting, the perfect stocking filler for all pirates from Cabin boys to Captains. We are pretty sure that Blackbeard would have had a length of this bunting up in his quarters if we made it back then! This is a modern pirate bunting design, with grimacing Skull & Crossbones on black flags alternating with red striped pennants. An absolute must have for any Pirate themed room or party or to hang from tree houses!
Price: £13.50
Size: 5 meters